5 min read
Industrial Designers, Check Out These 6 Tips to Creating a Sexier, High-End Product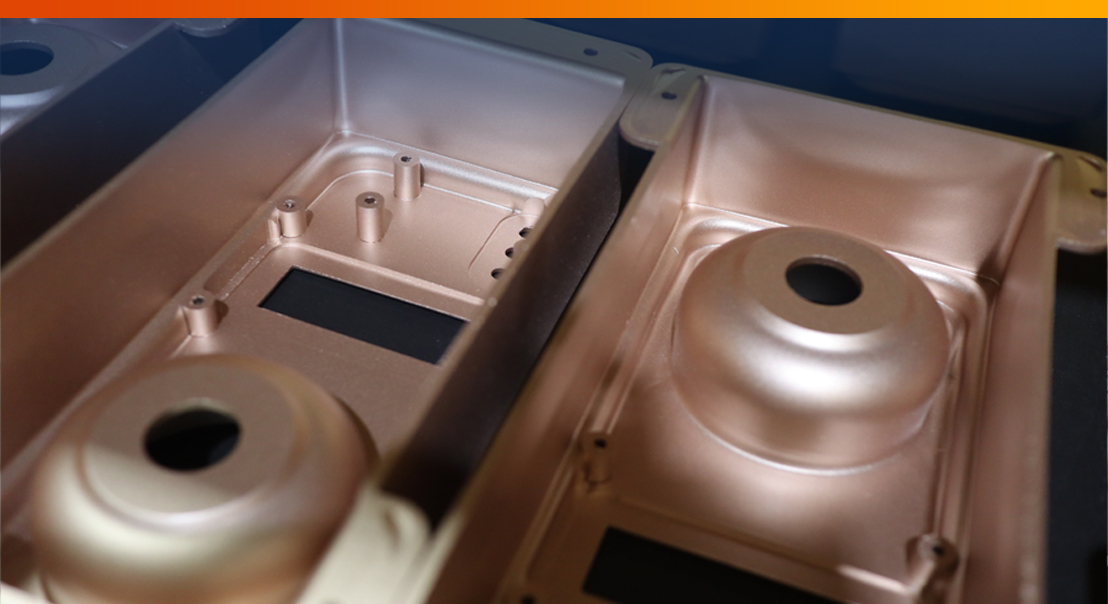 Designing durable, high-end, niche products at low volume using a cost-effective manufacturing process can be challenging, but it's not impossible. You have to approach the design process with a different mindset than you do when designing for a high-volume product, but when you do, you can create beautiful, quality products that are still attractive for the end-user. When injection molding simply isn't an option, you should consider thermoforming.
Tips for Industrial Designers Who Are Manufacturing High-End
/

Low Volume Products

Industrial designers need to consider a host of challenges, especially when dealing with low volume products that require custom molded plastics. Finding an alternative to injection molding that is both cost-effective and has a wide array of benefits remains a big challenge. Thermoforming can assist when you need to manufacture a user-friendly, robust, and reliable plastic component or enclosure.

If you're designing products that require the marriage of multiple parts, you should consider thermoforming, especially when the volume or size of the parts does not support injection molding.

Here are six tips for designing long-lasting, durable and complex parts, using thermoforming as an alternative to injection molding.
A Variety of Thermoforming Processes Available to Help Achieve Your Design Goals
Injection molding requires a longer lead-time to produce the required molds and parts that suit your process. Comparatively, thermoforming molds are easier to design, quicker to produce, and durable enough to support any volume of production. Depending on your product's assembly and finishing requirements, you can choose from a range of different thermoforming processes. Some of the most common are:
Vacuum forming - The use of vacuum forming materials and tools doesn't require any additional pressurization boxes. Instead, this process uses atmospheric pressures, which makes the manufacturing process cheaper.

Pressure forming

- Upping the pressure inside a sealed box allows for forming much sharper details and provides a mold-side appearance like an injection molded part.
The above provides a cost-effective alternative to injection molding that won't compromise on your product's quality.
Higher Precision and Lower Tolerances
Thermoforming has the ability to produce a detailed, complex end-product by designing for the process. When dealing with complex products that have multiple parts assembled together, tolerance stack-up can lead to fitment problems. When thermoforming is coupled with CNC machining, your tolerances can be within a fraction of a millimeter, ensuring the final product fits and looks exactly as you intended, while still being sexy and sleek.
Optimized Manufacturing with Multiple Plastics Supported
Thermoforming allows for the use of a multitude of materials. Starting gauges generally range from .030" to .500".
Some of the plastics you can use in the thermoforming process include:
Styrene - Forms well and is very cost effective, making it one of the most popular types of plastic used in the process.
PVC/Acrylic, Kydex - For colorful designs, the Kydex brand of plastics forms exceptionally well and provides a variety of design and finishing options.
ABS - Provides good impact characteristics while being less brittle than high-impact polystyrene and gives you a variety of textures and colors to play with in your design.
Thermoplasticolefin

(TPO)

- Used primarily for automotive parts, TPO can provide a class A surface finish which can be painted and offer a very high rate of impact resistance.
Polycarbonate - Unsurpassed impact resistance for the most demanding of interior and exterior applications.
Product Complexity Isn't a Problem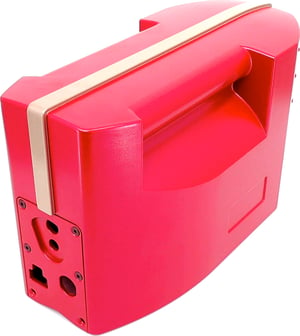 Thermoforming isn't just cost effective – it can also improve product quality, regardless of how many complex parts are involved. You can mold parts with sharp details, those requiring special trimming, or products that require grills, undercuts, logos and custom textures.
For industrial designers who are facing issues with their product's quality and finish, thermoforming starts with a complete design review before creating the required molds and manufacturing processes. The end result is a sleek and sexy product in any type of finish that operates exactly as intended, and within your tight tolerances.
Gives You Options for Improved Product Design
Thermoforming gives you options beyond the standard design of your products. You can replace design limiting materials like sheet metal with a molded version that fits the form of your product perfectly, comes in any color you need, and helps you save on weight if that is one of your concerns.
You can incorporate EMI shielding techniques with your final design, ensuring your end-users are safe when operating the assembly. Whatever the design constraints you are currently working with, you'll be able to find an alternative method using thermoforming compared to traditional injection molding processes.
Ask US What Else You Can Do
It's common for industrial designers to get caught up in the initial design - DON'T! Send us the concept or idea (no matter how rough). We can work on an idea captured on a napkin drawing or during any stage of the design process. You can even just send us the design for your injection molding part, and we'll take it from there. You don't need to compromise by thinking that thermoforming will limit your design in any way or affect the quality of the end product. You may be shocked by the flexibility that Kenson Plastics and the process of thermoforming can offer.
Let Kenson Plastics Help You Design Your Dream Product
Kenson Plastics has been providing precision pressure formed plastics for almost a half century. We offer complex thermoforming, pressure forming, and custom molded plastics for all types of industrial design. We pride ourselves in offering durable, great-looking, cost-effective solutions – even when designing for low volume product runs.
Contact us today to learn more about what we can do for you.